Thank you Bath, and Hello Pom Pom Party!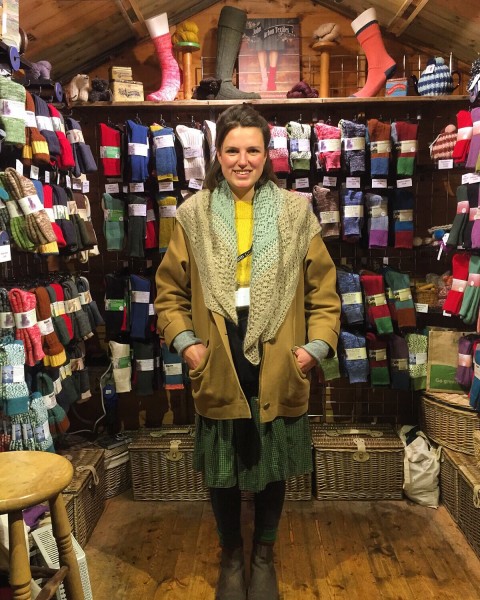 Merry Socktasticness!
With just over a week to the big day we are busy as little elves getting socks out to one and all!
But we have just spent 3 weeks in Bath for the quaint and delightful Christmas Market! It was lovely to spread the festive cheer throughout and send many new people home as woolly sock converts! And the residents of Bath who we met last year and came back again this year, thank you.
We hope you all have a lovely Christmas and New year and we look forward to seeing you in the near future. Juliet and the ladies in the shop will of course be working very hard to get all your orders out till as late as they can!
Now we're off to sip Mulled wine and eat loads of mince pies whilst we get ready for the PomPom Christmas party tomorrow, Friday 16th December!
Frankie will be there at the PomPom representing us (wish we could make it too) and herself with her fab patterns. She will be taking along a small selection of yarn including Harvest Hues (used for her latest pattern Gilt Wood), Alpaca Supreme (used for Lemel in the beautiful winter edition of PomPom) … and you will be able to see her samples here too! You can find Frankie on Ravelry Here. Follow her on Instagram @francescahughesknitwear.
The PomPom Chrsitmas Party will have a live band, grub, and of course loads of knitters in the same room! A fab raffle which will include the chance to win 4 skeins of our Zwartbles dk yarn and a skien of Harvest Hues, which is enough to complete Frankie's next pattern for us next year!
We hope to see you there! Tickets are available here.
Lots of love,
The John Arbon Textiles Team X