New Knit by Numbers shade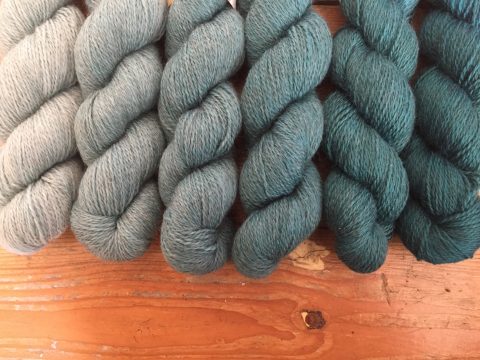 We are starting to pack for this weekends Wonderwool extravaganza! Both Butler and Kevin (our 2 spinners) are working ten to the dozen to get all the yarn finished.
But luckily they managed to fit something new for us to bring! ANOTHER new Knit by Numbers shade!! This time we have gone for Teal – a gorgeous Jewel shade blended from other Knit by Numbers shades.
We will have it available in 4ply and DK this weekend at Wonderwool Wales. The remainder on our return from Wonderwool will then go onto the secret Mill Members page for a limited time and then become available to all.
Here is a photo of the finished yarn to wet your appetite! Yum!
Please note, the shade is slightly brighter and more peacocky in person.
We will see you this weekend on stand M5, with a whole load of spinning Tops and plenty of Yarn and Socks for all … including our brand new yarn Devonia in 4ply (if you haven't heard about it already find info about our glorious new range HERE).
See you in Wales…