Diesis by Alice Caetano for Pom Pom Quarterly using Knit by Numbers & Viola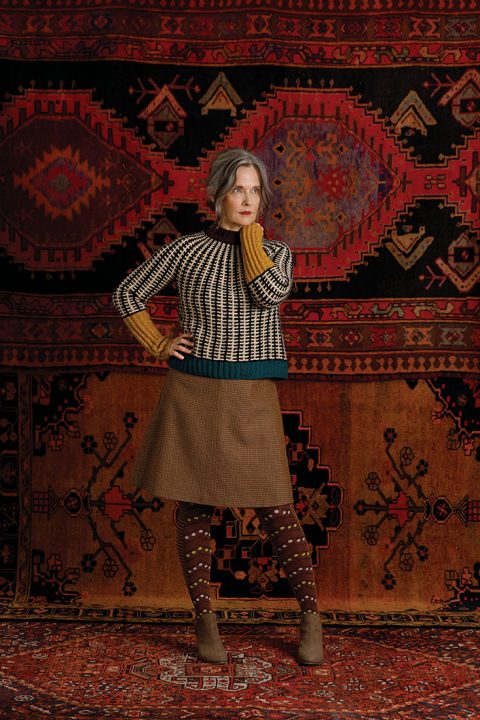 Entering August normally means everyone is getting excited for summer holidays and going to the beach!
However over here, us knitters, spinners, crocheters and crafters are getting excited as it means its coming closer to sweater weather! Don't get us wrong we love the British summer time and the seaside. But what about all the knitting!?
The perfectly timed arrival of Pom Pom Quarterly's Issue 22 has got us thinking! A beautiful issue as ever, you can see every item to knit here on their Ravelry page.

Diesis by Alice Caetano, the front cover star of the Autumn 2017 issue is a striking top down jumper knit using a variety of our Knit by Numbers DK and Viola yarn!
It looks like a super interesting knit using colour work and bold colour blocks. And we just wanted to share it with you!
Both Knit by Numbers DK and Viola are 100% Falkland Merino and spun at our mill in North Devon. They have the same meterage, so work perfectly together. Knit by Numbers comes in 103 shades and Viola comes in 9 complex blended colours created by Emily Foden whilst working at our Devon Mill.
Congrats PomPom on another splendidly inspiring issue!
You can find our Knit by Numbers DK yarn here, and our Viola DK yarn here.