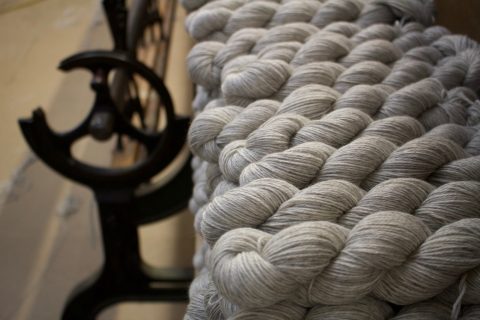 It's time to invite you, our lovely customers and all people interested in vintage working machinery, to our annual Mill Open Weekend.


This years open weekend will be held on the 10th & 11th of June. 10am – 5pm both days. Entry is free. It is, of course, being held at our Mill (FIBRE HARVEST) at Unit 6, Hacche Lane Business Park, Pathfields Industrial Estate, South Molton, Devon EX36 3LH.

There will be tours of the Mill throughout both days, but there are 4 specific daily tours that can be pre-booked … at 10.00am, 11.30am, 1.00pm and 2.30pm. To book a slot simply email ([email protected]) or phone (01598 752490) with your name, number of people, time of tour and date. You will need to be at the Mill at least 15 minutes before your tour starts and, once booked, if you cannot attend for any reason, please let us know so we can pass your place on to someone else.

This is your chance to see how the mill works and fibre gets processed and the yarn made. John and the mill team will give you a great insight into what it's like to work with amazing traditional spinning machinery and produce specialist runs of tops and yarns.
As part of our Mill Open Weekend we will have lots of woolly goodies on offer (some limited edition runs and many at special sale prices) – giving all visitors the opportunity to gather up some Yarns, Tops and Socks. And to make the day complete, there will be tea and local home-made cakes on hand to refresh and content.
Each tour lasts about 20 minutes, but there is lots to look at otherwise. And, of course, if you just want to come along and rummage through all the woolly goodies, have tea and cake and do not fancy going on a tour of the Mill at all, then this is fine and dandy too.
Again this year we will be running a lucky dip draw to give some of you the opportunity to win mill membership, or a goody bag if you are already a member! To enter the raffle bring in an item you have spun / knit / crochet / felted / crafted out of any of our Fibre or Yarn! …Even a cheeky sock monkey would be perfectly acceptable. Present it to one of the team at the welcome desk and you will be given a ticket.
Here are some examples of last years entires…
So do come and join us … have a look around our Mill, fondle some yarn, taste some tempting fancies and, on top of that, you may learn a few of John's most yarny woolly secrets!!!
For more information on parking, directions (beware of satnav taking you to the wrong place!), pets and kids, please click here.
Hope to see you there!