Open Weekend Competition!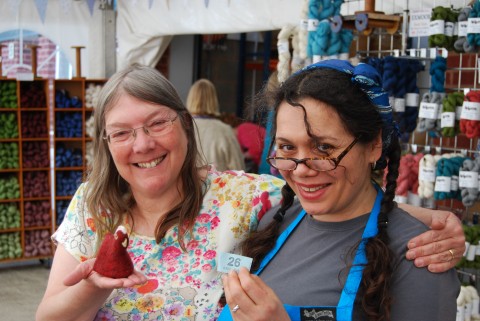 Last year for our Open Weekend we invited you to bring your crafted goodies made from something we produce which entered you into a competition to win a Mill Membership.
This year, we are once again inviting you to bring along something crafted with our fluff or yarn. But this time you will be entered into a raffle draw to win one of a few goody bags! Entry is FREE, you just have to register your crafted wares in exchange for a raffle ticket.
We love to see what you have all made – it is always a treat!
So we will be looking forward to seeing you (and your items) and wish you luck in the raffle!
Here are some photos of what the lovely people entered last year…