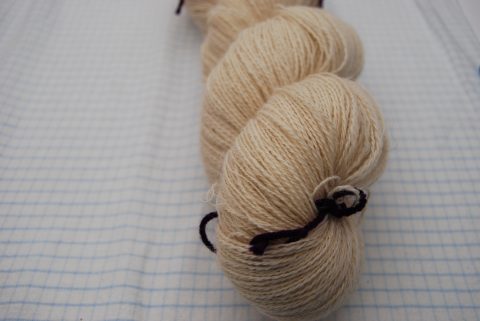 So without further ado, drum roll please…..
The moment you have all been waiting for…
We have stuck our mitts into our fibre can and plucked out the winners of our lucky dip prize draw for John Arbon 'Show & Tell' at our Mill Open Weekend last month.
Winning a mix of prizes including 8 mini skeins in a medley of colours, Goodie Bags with woolly treats and Mill Memberships (do not worry, these will only be for those who are not already Mill Members). Each winner will be contacted and prizes sent out by mid July.
And the winners are…

Zoe Langton
No. 88
Devonia Natural tops handspun into a super fine laceweight.


Justine James
No. 72
'Breathing Space' by Veera Valimaki knit using Knit by Numbers.


Marilyn Biggs
No.94
Knitted wristlets with beads from our Alpaca Delight yarn.


Janine Cort
No.70
A jumper knit using a shade of our Exmoor / Zwartbles DK yarn.


Rebecca Farley
No.96
Our limited run of fawn/grey Wensleydale 4ply knit into a shawl.


Janet Gibbins
No.80
Hand dyed Wool noil used to make beautiful intricate felted pictures.


Chrissy Bristow
No. 107
A hand knit shawl knit using hand spun Merino / Silk Top in 'Siren'.
Edith Parkes
No.115
A hand knit hat using Hayward and other yarns (on a super cute baby girl).


Wendy Slade
No. 116
A Cowl hand spun and knit from Light Grey Alpaca Supreme Top.


Kate Pettit
No. 110
Crocheted bear called Sybil from mill yarn ends – Basil's new lady friend.

We ended up selecting 6 winners from Saturday, and 4 winners from Sunday (rather than 4 from each day, as there were so many entrants on the Saturday). It's always incredible to see what you have made with our fluff or yarn, so thank you for 'showing and telling'. And we look forward to doing it all again next year.