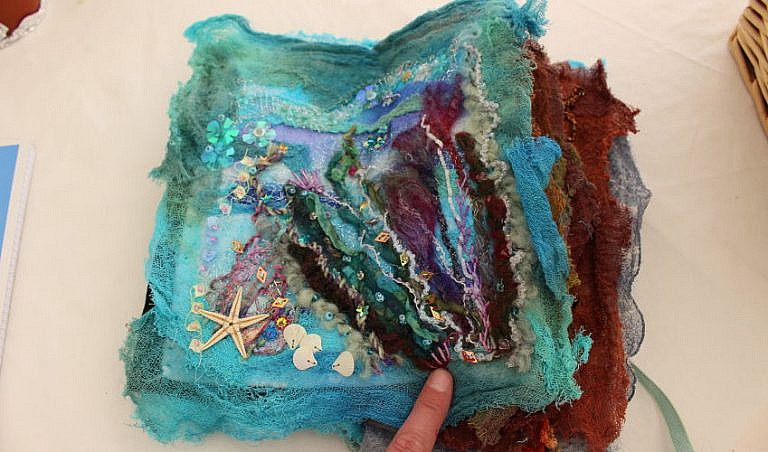 One of the main events at our annual Mill Open Weekend is Show & Tell.
We invite all our lovely Mill visitors to bring along something they have crafted in our Fibre or Yarn. This year's entries were amazing as always. The crafts span from felted books and embroidered structures to the finest hand spun yarn and beautiful knitting, crochet and weaving work. We spent the weekend taking photos of the lovely projects you brought in which we are delighted to share here…
Thank you very much to everyone who brought their incredible pieces along! And for modelling your woolly wares on such a hot day. We love to see what you have made!
Before we have John pluck the wining raffle tickets from a fibre can (it is a lucky dip as we can never decide which items we like the best), let's have a look at some of this years entries… Do not worry if you don't see your piece here, we photographed every entry, but we had so many so we have held some back to be showcased another time.
The range of skill and innovation is fabulous to see. And its really interesting to watch how different people favour very different fibres and techniques, the styles in which people work and how colours are used together.
We will be revealing the winners in the next 2 weeks, and we are preparing the goodie bag prizes to send out to 20 lucky winners (10 each day) as we speak.
Good luck to all you took part and Thank You again for sharing!