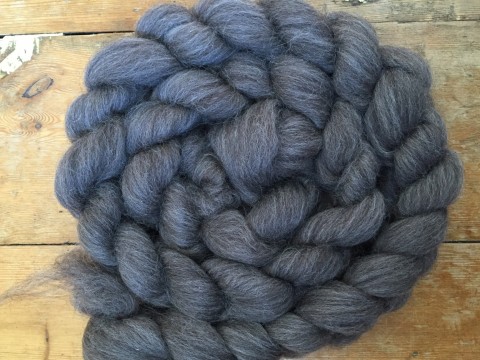 We had a busy time between us at the beginning of July here at John Arbon Textiles… John and Juliet went up to Durham Guild of Spinners, Weavers and Dyers, whilst over the same weekend Becky went to the Exeter Guild who were hosting their annual fleece fair (she is a member of the guild but this month she took lots of treats in the form of fluff!) Becky was exhibiting with lots of other talented Devon fibre crafters and John was giving a talk to the guild in Durham, explaining how he began his life in the textiles industry and eventually became the master of spinning at his Mill that he is today. A lovely weekend at both ends of the country.
Other exciting things … new to our secret Mill Members page on the website we have the natural Brown Corriedale Top, and also a new Top which is a blend of said natural Brown Corriedale with 20% Mulberry Silk which makes a super classy, silky, dreamy Top. They are currently only available to Mill Members, however will make their way over to the main website after a period of time when a new run is made up at the Mill.

OK, so we are currently busy preparing lovely woolly things for Fibre East, our next show at the end of July.
Ampthill, Bedfordshire, MK45 2NU – 30th and 31st July 2016
Saturday 10:00-17:00, Sunday 10:00-16:30
Find there website here!
We hope to see you there!