Winners of the Show & Tell raffle!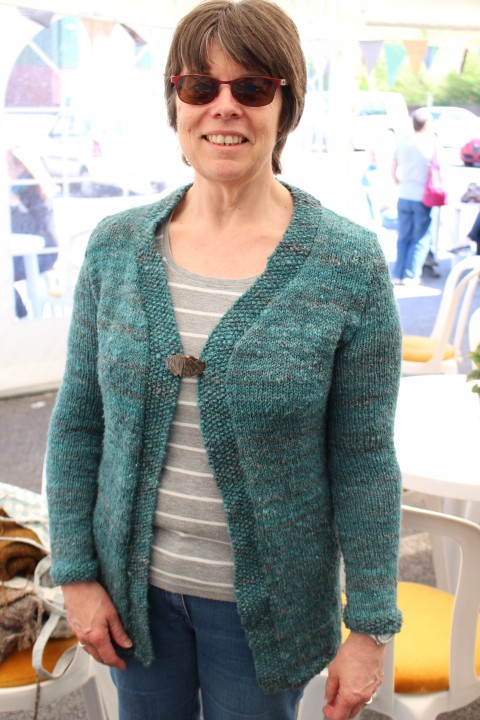 As part of our bustling Mill Open Weekend on the 15/16th May this year, we invited you lovely woolly folk to bring along anything you had crafted using something we made at the Mill – be it hand spun, knit, crocheted, felted, sewn, or everything all at once!
The winners were not based on our favourites (cos lets face it, that would be all of them), but were drawn from a hat (or should I say fibre can!). So, when John & Juliet returned from their holidays we set up the special prize draw fibre can and John plucked out 10 lucky winners (there were only supposed to be 8 but we loved everyone's entries so much we thought we would pull another winner from each day, Saturday and Sunday, to make it a round 10).

The lucky winners will win a lifetime Mill Membership which comes with a needle gauge, button badges, access to a secret web page and discount opportunities on for future purchases. However, if you are a winner and already a Mill Member, you will be receiving other treats in your goody bag.
So, without further ado…
Drum roll please…
The lucky winners are…
no.64 – Christine – A lovely cardigan made with a Alpaca and silk blend yarn


no.44 – Isobel – A crocheted hat for a very cute toy


no.43 – Honor – A crocheted hat for another very cute toy


no.49 – Megan – A sunny yellow bolero


no.61 – Judy – An intricate intarsia Alpaca Supreme cardigan


no.46 – Susan – The beginnings of a herd of fantastic needle felted Herdwick sheep


no.63 – Gillian – Lots of hand spun yarn, which will become a hand knit fairisle jumper


no.48 – Christine – An array of hand spun / hand knitted yarn and shawls


no.59 – Russell – Hand spun, hand knit hap shawl


no.56 – Katie – A cardigan using last years mill special yarn

A massive congratulations to all the winners and a huge thank you to everyone for making it such a special weekend … as always, we love to see your finished wares so please feel free to share them with us!
Rightio, back to packing for WOOLFEST this Friday and Saturday (hope to see you there).
Love John, Juliet & the whole team