Yarndale around the corner!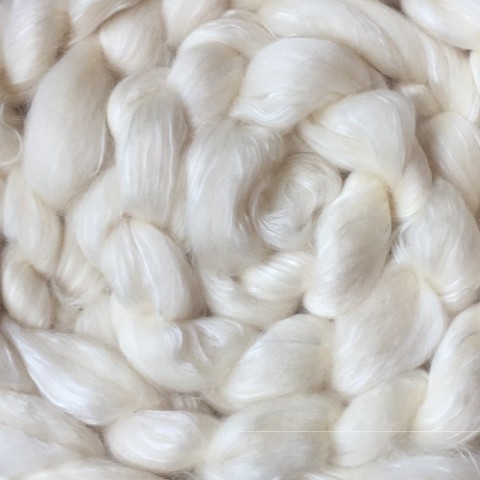 Hello fellow fibre lovers,
As we have now officially entered knitting season we can start to get very excited about sweater weather! Although the weather outside is making us want to wear anything but a sweater. But how quickly the colder nights draw in! (Phew this has changed in the last couple of days!)
It also means that it is that time for Yarndale! We are very excited! We will be off on our merry travels to Skipton next week preparing our stand for every one to come and say hello!
This week we have been busy rustling up yarns and Tops for you all! Becky has been working on a very special blend of our incredible local Blueface Leicester (from Exmoor) blended with super slinky A1 Mulberry Silk. She and John have made up a limited edition run of this and it will be premiering at Yarndale (70% Blueface Leicester / 30% A1 Mulberry Silk)

We will, of course, also be bringing along all our usual yarn ranges, array of tops and lots of socks … many a special wooltastic goodie!
You can find us at Yarndale in our regular spot, stand 53 (right near the Knit & Natter lounge) at Skipton Auction Mart | 24th – 25th September 2016 | Saturday 10am – 5:30pm & Sunday 10am – 4:30pm.
We look forward to seeing you there!