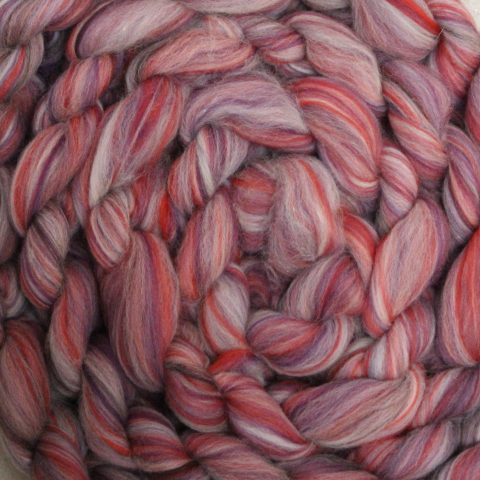 With Fibre East just round the corner we are busy at the Mill whipping up Tops, Tops and more Tops!
There will be many of our normal Tops ranging from plain Merino's to the luxurious Alpaca Supremes, as well as some limited edition blends including the brand new Spinzilla colour Spinderella, a blend of 50% dyed Scottish Down Cross / 25% Exbfl / 25% Polwarth.
Spectacular colour and fibre blends the team at the Mill are cooking up as we speak will be in abundence.

Tutti Frutti

Tempest
We will be taking along some regular yarn ranges like our new Devonia, Alpaca 2-3ply, Harvest Hues, Alpaca Delight, and, of course, our Knit By Numbers 4ply and DK.
Plus, very importantly, our KBN 4ply minis will be on their second outing in their beautiful wooden apple crate … ready and waiting to be mixed into all sorts of colour combos and creative creations.
Take a sneak peak of some of the Tops we have already prepared and keep your eyes peeled for more over on our Instagram @johnarbontextiles
You can find out more info about Fibre East here.
Redborne Upper School and Community College
Flitwick Road
Ampthill
Bedford
MK45 2NU
Opening Times:
Saturday 29 July – 10:00 – 17:00
Sunday 30 July – 10:00 – 16:30