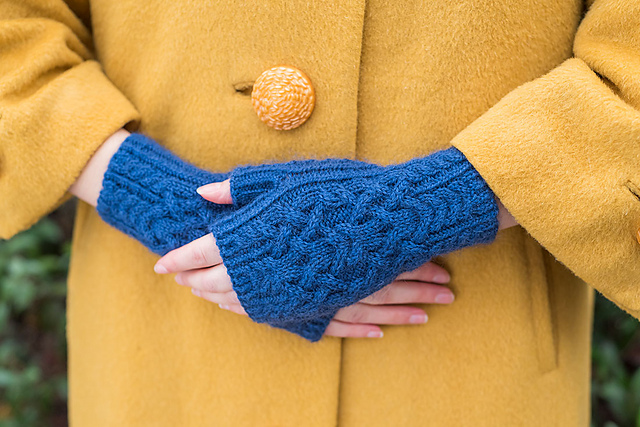 With the holidays fast approaching we are busy festooning the tree whilst slurping mulling wine.   But we wanted to take a moment to wish you all a very very Merry Christmas, and thank you so much for your continuous support and encouragement throughout the year.  We wouldn't be able to do it without you!  May you forever be surrounded by woolly wonders and have warm and cosy feet.  Merry Christmas.

As well as having happy feet, have warm hands too.  Our friends over at Pom Pom Quarterly have released a wonderful free mitten pattern called Homeward Bound Mitts, taking inspiration from a British stamp called 'The Station', adorned with cables mimicking the crossing paths of railway tracks. Designed by Alice Sleight using our Devonia DK yarn! The cables and tracks signify the last journey home for Christmas.
If you are still wanting Christmas socks, we are still sending things out, but check our last postage information here before you order. We have Christmas socks specials on our specials page here. 
3 for £30 on Stripy Alpaca socks
3 for £25 on these Fine Merino wool socks. 
And also thanks to all of you who came to visit our stand at Bath Christmas Market!  We had a great time as always, and were constantly entertained by carol singers and naughty fairies.  As well as being full to the brim of caramelised nuts and apple and cinnamon toddy's (which was good cos it was freezing!).
https://www.instagram.com/p/BbzL1ndDetv/?taken-by=johnarbontextiles
Anyway, that's all for now, have a truly Merry Christmas and see you in the New Year,
Love John, Juliet, and all the wonderful woolly team at the mill and shop x