Thank you Wonderwool Wales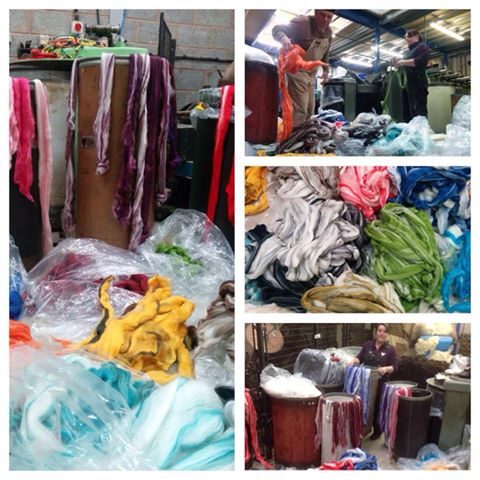 What a spin-a-thon!
It was lovely to see everyone at Wonderwool Wales at the weekend.
We took along with us a record breaking 51 cans full of lovely and colourful Tops and fibre! Including some limited edition runs that Jack and Helena (our latest woolly recruits at the Mill) created under the watchful eye of Becky. They were very popular! Here are some of them in prep at the mill before they left for the show.
Here is a photo of the stand and all those cans in all their glory!
It was also Devonia's first outing in Wales and it was very well received, the 4ply yarn and some of the Tops will be making its way over to the main website really shortly and the DK is spinning as we speak!
One of our lovely customers bought along a garment she has finished already (!) in the Cinder Glow colourway, and allowed us to show it off on the stand all weekend. Thank you!
We had a lovely time so thanks to the fab organisers and we hope to see you again in sunny Wales next year!
In the mean time we have our Mill Open Weekend coming in just over a month (10th & 11th June) so if you fancy a visit we would love to show you the mill, all the woolly goodies we make them and feed you full of tea and home-made cakes. More info here!