Top Confirmation for Sitting Knitting!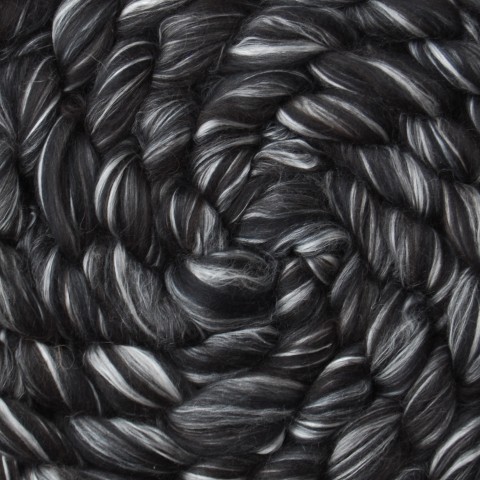 John has now confirmed which tops we can squeeze into the Van alongside the Yarns when he visits Sitting Knitting for the trunk show (Sat 23rd Jan, 10.30-4.30!)
Sitting Knitting
Stable Gallery, Rear of 7 Belwell Lane
Four Oaks
Sutton Coldfield
West Midlands
B74 4AA
United Kingdom
Telephone: 0121 308 4205
Email: [email protected]
So if you are a spinner, felter, or any other type of fluffy crafter you can look forward to this splendid list of tops we will be bringing along!
Our Natural coloured tops include…..
Alpaca superfine in brown.
The incredible Alpaca Supreme, a blend of Alpaca, Merino & Silk (in white and anthracite) … just breath taking and glorious.

And the rustic but amazing and bouncy Zwartbles, in its natural dark brown colour.
Natural White Tops include…
Organically Farmed Merino & Silk blend.
Organically Farmed Polwarth.


Our local fleeces the Exmoor Blueface Lecister & Exmoor Horn (great for spinning begginers and felting).

Wensleydale, a luxurious long wool fibre (amazing drape).
And the Dyed and Blended Tops
Knit By Numbers (100% merino) – in Orange, Purple, Turquoise and Teal
The Knit By Numbers range is fab for if you want to experiment with making our own blends and colours.


Harvest Hues, the Merino & Zwartbles blend, in all 7 colours – you will be able to see what colours they spin up as by comparing them to the finished yarn!
We look forward to seeing you there…
Again, we wont be able to take everything with us, so if there is something you were wanting or expecting might be there, drop us an email (J[email protected]) or phone 01598 752490 and we can let you know!