Unravel Prep & a new pattern!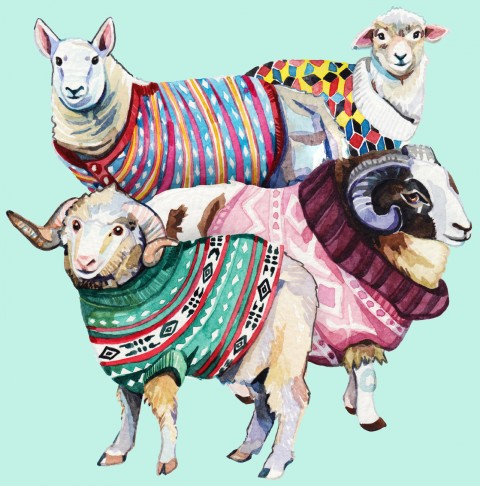 It's the time of year again where we are preparing for our first show!
Unravel, at Farnham Maltings in Surrey runs from 19th Feb to 21st Feb 2016.
We do love the first show of the year – it certainly gets us into the spinning spirit … it is great to catch up with all our lovely customers and spinning groups who come to see us frequently. And to meet new crafts people just looking for inspiration (normally seen with mouths wide open walking slowly round the hall full of wonderful stands!)
Being the first show of the year we do always like to whip up the special blends. We will be bringing along a selection of Tops, including our classics; Exmoor Blueface, Organic Merino, Merino / Silk, Polwarth, Zwartbles, Superwash Wensleydale, Alpaca Supreme (all colours) and the colourful Organic Merino Mustard, a selection of Knit by Numbers Tops, and all Harvest Hues blended tops! Phew!
Yarns, including…..Knit By Numbers, Alpaca 2-3ply, Viola, Harvest Hues, new one-off limited edition colours of Alpaca Delight.
This year we will not, however, be bringing along the Alpaca Supreme, so if you did have a particular desire for the Supreme, please email Juliet and she can tell you if we have it available.
Exciting news… We will be bringing along the brand new first pattern for its very first viewing by Francesca Hughes, who has worked with us for the last 2 years. The pattern is called 'Sweet Clementine' and made from the gorgeous Alpaca 2-3ply yarn. It is a lacey square shawl, in two colours. A nice challenge for people who enjoy lace! You can find Frankie (Francesca Hughes) HERE on Instagram, HERE on Facebook & HEREfr on Ravelry.
Sweet Clementine will be available to buy at Unravel this weekend, and then will be released on our website and Frankie's Raverly store.
We now have updated lists of what shows we are confirmed for on our website HERE, and on Ravelry Here.
But hope to see you at Unravel this weekend if you fancy a visit.
The John Arbon Team x