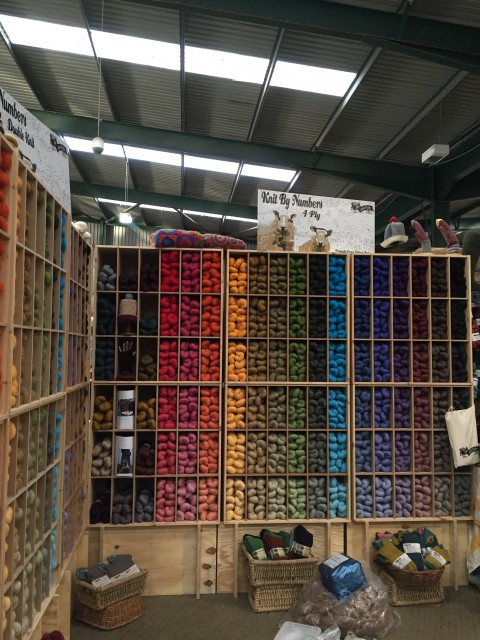 This weekend we will be in Wales, at the Fabulous Wonderwool Wales show!


This show is an awesome show for all the spinners, felters, and fibre fondlers out there! We always dedicate a big portion of our stand just to Tops and Fibre.
But, never fear all you knitters and crocheters and yarn fanatics out there, we will also be bringing loads of lovely yarns too … including our Knit By Numbers full range in 4ply and DK (so many colours) and the gorgeous brand new Devonia in 4ply in all its 14 different glorious shades.
At the show, John stands proudly in his element in the middle of a million fibre cans! We will be bringing the usual suspects including Organic Merino, Polwarth and lots of lovely natural colours, along with the popular Harvest Hues, a mottled blend of Merino and Zwartbles … as well as our brand new Tops (to accompany the yarn) Devonia made from all Devon bred fibre (Exmoor Blueface, Bluefaced Leicester and Devon Wensleydale – it's super special and we have worked on a colour range inspired by the work of French tapestry artist Jean Lurcat.
Plus, not forgetting, loads of luscious socks in all ranges, colours and sizes.
We look forward to seeing you there, and we will be making a quick stop at the scotch egg stand before show time!
Here are some photos of the divine Devonia Yarn and Tops to wet your appetites! (Yarn and egg-wise!)