Bath Christmas Market Starts tomorrow, Ho Ho Ho!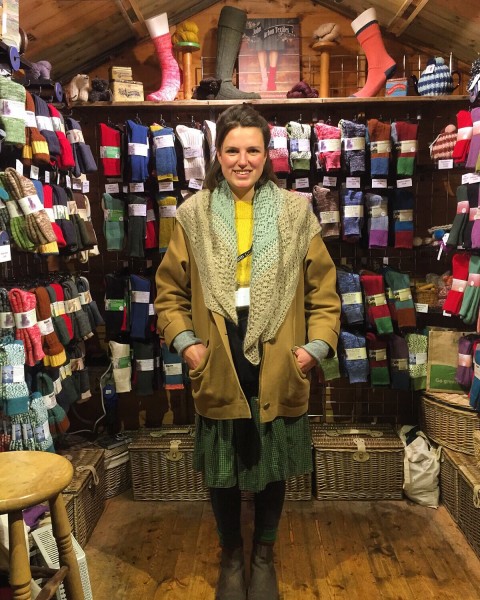 Behind the scenes here at the cosy sock and yarn shop in Lynton we are busily sorting out socks for the up coming Bath Christmas Market! We will then fill our chalet full to the brim with socks!
Here is Frankie in the cosiness of the chalet last year!
Socks, sock and more socks! Of course we will have the colourful and trusty SStanbury Walker socks as seen on Country File at the beginning of the year, unfortunately we wont have Farmer John Stanbury (who keeps the sheep who supply the wool) will not be with us. But there will be a select few limited edition colours so keep your eyes peeled!
Another of the favourites will be coming too, the super soft and warm Alpaca Bed Socks which have become a staple for anyone with cold feet!
As well as those faves we will have all our other socks! …including normal every day socks, cushion sole walking socks, socks for wellies, socks for lounging about, and socks to keep those toes extra warm! All made from Wool and Alpaca.
We hope to see you there!
Come and find us at chalet no. 114 in York St at Bath Christmas market…
And, if you have our catalogue, you will find a Bath Christmas Market leaflet with all the details of where we are and giving you a 10% discount off anything you decide to purchase whilst visiting…