Beautiful Bluefaced Leicester & Fibre East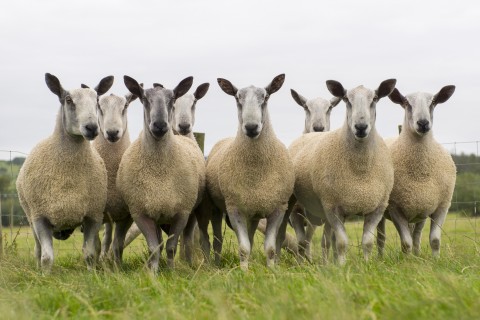 Drum roll!
After 2 years of waiting, we have managed to locate the perfect fibre to produce a beautiful Devon bred and processed Bluefaced Leicester Top. And we hope you will agree it was worth the wait!
It has been selected from breeders on Exmoor and then graded and sorted at the South Molton Wool Board depot. Our wool agent, and close associate, Andrew Bowman of Wooltops, has then sorted the wool again removing 20% of unwanted kemps and inferior fibres.
The result is an exceptional BFL at 26 micron with superb lustre and a handle, unlike any other BFL on the market at the moment.
We took this magical Bluefaced Leicester Tops for its first outing to Fibre East, and it went down a treat!
We had a ball at Fibre East as always. So, thank you to everyone who came to see us there and all those who worked so hard to make the show happen! We had a fab time!
Our next show is Yarndale at the end of September, more info nearer the time!
But, for now though, you can find our lovely Bluefaced Leicester on our website here. And here are some lovely images of the actual sheep the fibre came from. Aren't they just adorable!?