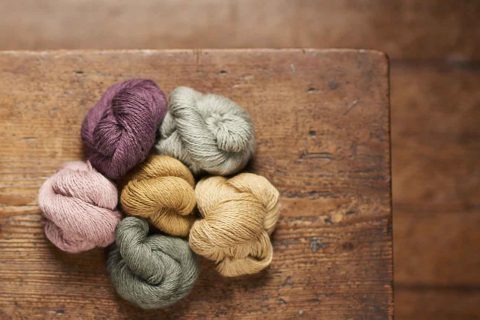 As the Autumnal weather takes hold and start preparing our Christmas knits and socks (dare we say it!?). This means it is also the time of year where we begin to send out our new catalogue.
We thoughtfully approach every yearly catalogue to best show you our sock styles, yarn ranges and tops blends. We won't ruin the new catalogue by sharing to much but here are some behind the scenes photos (and a couple of tasters) to give you a glimpse of this year's feel.
The new catalogues should be landing on your door steps within the next couple of weeks. If you are already registered with us you should receive one automatically. If you are not and would like one, you can request one here.
This year, however, we have done things slightly differently… this year there are 2 catalogues – one dedicated only to socks, and the other featuring all our yarns and tops!  Don't worry, the come together as a pair, so you will get both.
Here are some behind the scenes shots of our photo shoot!
Juliet expertly placing yarn, playing with colour combos and tweaking, and the photo turns out like this…
Thats our Knit by Numbers Minis!
Frankie skilfully placing toes and dress here…
To get the back cover shot…
We look forward to sharing with you our latest news and fluffy adventures.  
Ray going to dizzy heights to get the perfect shot.
Enter Juliet doing more tweaking…
Enter John making the Tops sing…
Thanks to the whole team for a fun couple of days shooting photos, modelling socks, making the perfect skein, twiddling the perfect yarn poo, and standing very still.  Especially Juliet for her vision,  Ray for taking incredible photos,  Adrian for graphic designing,  Frankie for modelling socks and Tash for being sock and yarn assistant extraordinaire!  And not forgetting, everyone at the mill for all they make (without them we would have had nothing to photograph!).
We hope you love our new catalogues as much as we do!