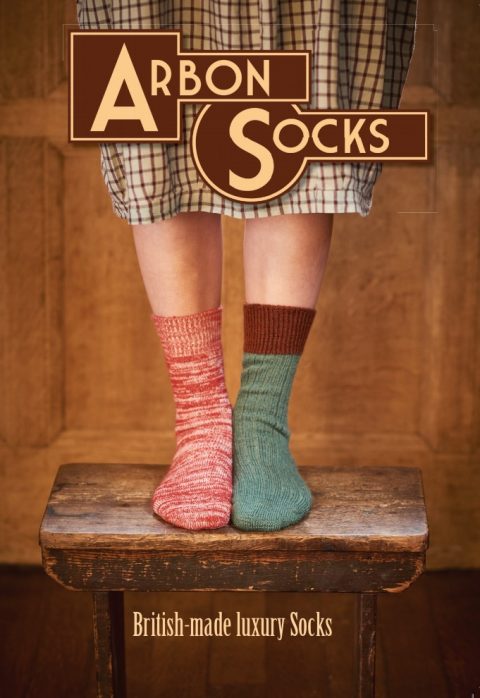 We would like to welcome Kim Kearney (of Town End Yarns in the Lake District), into our sock fold.
As of the 1st February 2018 we pass our sock mantle to Kim for her to nurture and expand.
Under the name of Arbon Socks, Kim will work closely with us to continue to supply all our regular styles. Meanwhile, John will carry on sourcing fibre and spinning the unique specialist sock yarns at our Mill in Devon. Whilst together, John and Kim will improve on existing socks and develop new styles, producing an exciting and comprehensive luxury Arbon Socks range.
We know Kim will take on and move forward with our British-made luxury sock range, adding her years of yarn and animal breeding experience into the mix.
And, with Kim at the sock helm, we (John, Juliet, Mill and Shop folk) will be able to ensconce ourselves even further into all things woolly at our specialist small scale worsted mill (one of only a handful still operating in the UK). Here, deep in the heart of North Devon, we design, develop and make all our glorious yarns and splendid fibre tops.
So, for more info about Kim and Arbon Socks, go to www.arbonsocks.co.uk (or click here).
And for further details about all our sumptuous Yarn ranges and our luxury fibre Tops, as usual go to John Arbon Textiles www.jarbon.com (or click here).
Thank you for your continued support and encouragement as Kim, John and Juliet look forward to working closely together in pastures new.