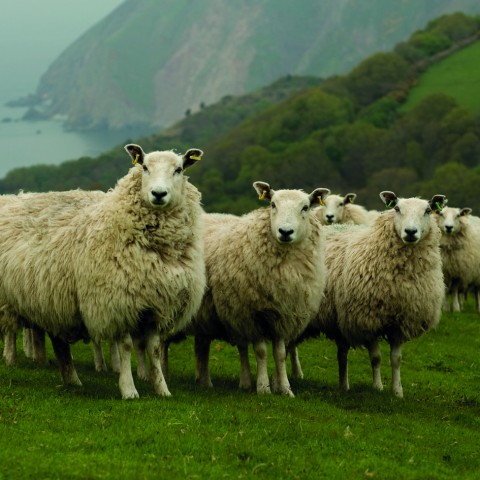 Wow….
What a response we have had to our Stanbury Walker socks featured on BBC Ones' Country File episode in January – we are so thrilled to be sharing our woolly world of yarn making, sock knitting and fluff.

If you have not yet seen our Countryfile moment, and you fancy watching, it is still available on the BBC catch up website until 24th Feb 2016 – you can find it here (it was shown on Sunday 24th Jan).
We are very grateful for all the lovely comments and response we have had about Countryfile, and our socks and yarn. And we are also grateful for everyone's patience, as it took us longer than usual to get orders out to people.
They featured our Stanbury Walker Sock … a sock very dear to our heart, as we make it from our local sheep's fibre (the Exmoor Blueface) and is named after our local Lynton farmer (John Stanbury) who breeds the very sheep that produce the fibre we use. And, wonderfully, John the farmer was featured oon Countryfile as part of the story.
We are busily making more yarn so we can knit up a new run of our Stanbury Walkers and we are now currently out of stock of most colours however you can find the remaining ones here.
And also we are in the middle of knitting up a few new limited edition colours which will go up on the website within the next couple of months.
And as previously mentioned, we have been bowled over with an unprecedented amount of orders, more so than ever in the history of our small family fun Devon business. So please continue to bear with us.
We called in extra help from family and friends from all around the village… and we are all working together to get orders out to people. We have now processed a large percentage of the orders and it is great to see through our social media that you have started receiving them. We may have to hold a sock model audition for this years catalogue!
However if you are still waiting to hear from us, including requests for wholesale yarn / sock information, we apologise profusely but will get back to you as soon as we can.
And again a massive THANK YOU for our continued support and encouragement.