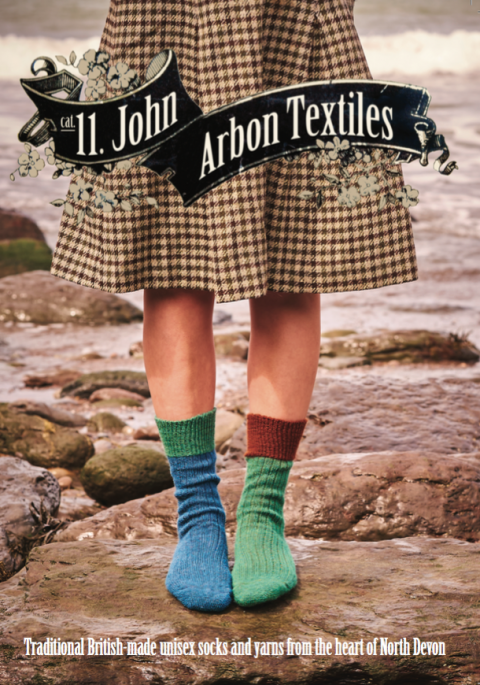 Drum roll please….
It's that time of year again to unveil our new catalogue! We have been working hard to put together a beautiful selection of photos of all our socks, yarns and tops that we are so proud of!
The fab Stanbury Walkers (featured on Country File earlier this year) stand proud on the front cover. The location for this photo is one of our beautiful local beaches Lee Bay. A fierce jagged looking part of the Exmoor coast line. Thanks Ray (the photographer) for getting yourself soggy for this one. Here are a couple more photos of Socks and Yarn to entice you…
Catalogues are in the process of being posted out as we speak! Some of you may already have yours, if not, expect them over the next week. And for all of those on our mailing list, or who request a catalogue, you will find a 10% discount voucher enclosed within your catalogue that can be used for any order over the phone, online or by post … just quote the discount code on the card!
Anyway, we will be in touch again soon … but in the meantime, enjoy the catalogue.