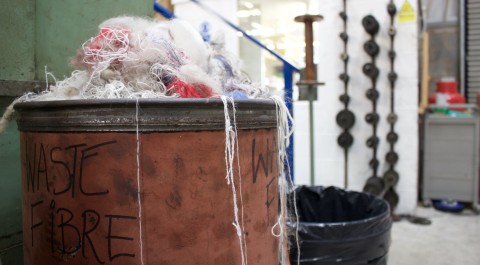 Our 3rd Mill Open Weekend is now just around the corner (Sat 14th and Sun 15th May)!
We are busily polishing our most prized machines – they will be standing proud waiting to show you what they're capable of!
Here are a few photos of our machines in action to wet your appetite!
If you have booked onto a mill tour please arrive at 10 mins before your tour is due to start.
All the pre-bookable slots for tours are now taken, but you can still come along if you haven't booked onto a tour. We will be holding more tours (shorter and simpler ones) on both days but sadly we are not able to give specified timings or pre-book any spaces on any of these … spaces will be allocated on the day on a first come, first served basis. And, of course, if you just want to come along, buy some goodies, have a look see, eat some cake and not go on a tour at all, of course this is also fine. We are not sure how busy we will be, but it will definitely be quieter on the Sunday.
The whole team will be with us over the weekend – they will answer any questions you might like to ask, plus helpers from the village will be serving tea and cake. The Mill team are very knowledgeable and passionate – you will know who they are as they will be wearing their dungarees. Plus the shop and office team, less knowledgeable about the machinery, but equally as enthusiastic about everything woolly, will be identifiable in their blue pinnies.
All the cans will be brimming over with fibre, we will have huge amounts of yarn, plus baskets of socks … and very special offers and limited edition goodies available too over the weekend.
We will also be running a raffle to win a goody bag. There will actually be a few goody bags up for grabs, just bring along something crafted out of our yarn, fibre, or even a creature made from an old sock! We really love to see what people have created, your talent is never ending. The raffle is free to enter – all we have to do is see your item and log you in and you will get a raffle ticket.
We can't wait to see you and show you how the mill has developed even in the last year! We are hoping for beautiful weather, but if not, we have a super marquee and tables and chairs where you can sit, knit and natter.
If you need further directions or information we have a page on our website here.
Love John, Juliet and the team XX